Even though the internet has been around a quarter century now, the average internet user often doesn't know all the parts and pieces involved in building and maintaining a website.
While we certainly don't mind managing our clients' web presences, we also like our clients to understand the services they are paying for and the ongoing costs that go along with their investment. So, today we'll go over the responsibilities and costs that go along with running a website. Actual costs can vary widely depending on the features you need, but we aim to give you an idea of what to expect from building and running a website.
---
Building the website
The largest standalone portion of your cost is website design and programming costs. However, the actual cost of a website can vary greatly. A large website with many custom features can run in the thousands of dollars, but we also have inexpensive industry-specific starter websites that can start as low as $600.
Free or low-cost website builders can offer an even lower price… but we don't think these are necessarily the right fit for most businesses.
Once the site is built, you'll also need to fill it with content – photos for your header or gallery, text content for your services pages, etc. If you have the time, you can create your own content without spending a dime. However, if you're a busy business owner, you might want to plan to purchase professional photos or hire a content writer.
Another factor to consider is that websites don't last forever. Eventually, your site will no longer be compatible with certain browsers or devices and you'll need to redesign it to stay competitive. While it typically takes several years for a site to become obsolete, it's something you'll want to keep on your radar.
---
Registering a Domain Name
A great website is an excellent marketing asset. But without a domain name, potential clients and search engines won't know where to find it.
A domain name is like an address for your website, but instead of entering an address into your GPS in order to drive to a location, you enter a domain name into a browser in order to navigate to a website.
You'll want to choose a domain name that references your brand name, and isn't too long or too confusing. Also, avoid choosing a domain that is too similar to other brands.
As far as ongoing maintenance, you'll just need to renew your domain every so often. Domains can be purchased for a maximum of 10 years, but many people purchase their domain in shorter intervals and renew more frequently.
Costs for a domain vary somewhat between retailers, but primarily your domain extension will determine the cost. The classic .com extension is usually around $15 per year, and other common extensions like .biz or .org are in the $17-$20 per year range. Newer extensions can be more expensive (you don't even want to know how much the .luxury extension costs!).
Make sure you keep the contact info on your domain account up-to-date to receive notifications when your domain is due for renewal. Failing to renew a domain will cause your site to go down, and if left unresolved, someone else can buy your domain – including spammers or competitors.
---
Purchasing a Hosting Plan
What is hosting, anyway? Our FAQ has the answer:
Web hosting is a type of internet service that allows individuals and organizations to make their website accessible on the World Wide Web. Websites are stored, more widely referred to as 'hosted', on purpose-built computers called servers. Zee Creative offers web hosting (storage space) on our web servers for use by our clients and provides Internet connectivity to that server via a data center. Without these pieces your website would not be accessible to internet users.
So, if your domain name is like your website's address, hosting is like the road that lets other people get there.
Here at Zee, we have two types of hosting available. Our standard hosting is an affordable, basic hosting solution with adjustable storage and transfer limits. Our second option is a Managed WordPress hosting plan, which is made specifically for WordPress sites. While we strongly recommend our own hosting plans, there are many other reputable hosting providers you can choose from.
Hosting service is an ongoing cost, but it's generally pretty affordable – our basic hosting starts at only $130/year (that's just over $10/month). Other features will cost you more, but can be worth the investment. For example, our Managed WordPress hosting is around $100 extra per year, but it includes automatic platform and plugin updates and an SSL certificate. We'll talk more about the importance of updates later on in the article, but trust us: MWP can pay for itself over the course of a year.
Just ensure you do your homework when choosing a host. Some hosting providers may entice you with a great deal, but you may be sacrificing security or site speed in order to get that price.
---
Updating Your Content
Maybe you're no longer offering a certain service, or you have a new phone number, or you have a blog that needs consistent updating. Regardless, you'll need to update the content on your website at some point, whether to maintain accuracy or just to keep things fresh.
In days past, website updates often required the help of a web developer, as changes to the text or other content could only be made through the site's code. As a result, site owners needed to plan to pay their developer for updates on a regular basis.
Fortunately, many sites now have content management systems that allow anyone to update their site without code knowledge, so you can update your own website for free. However, if you aren't tech-savvy or just don't have time to update your site, you can always choose to pay your developer to make the changes for you.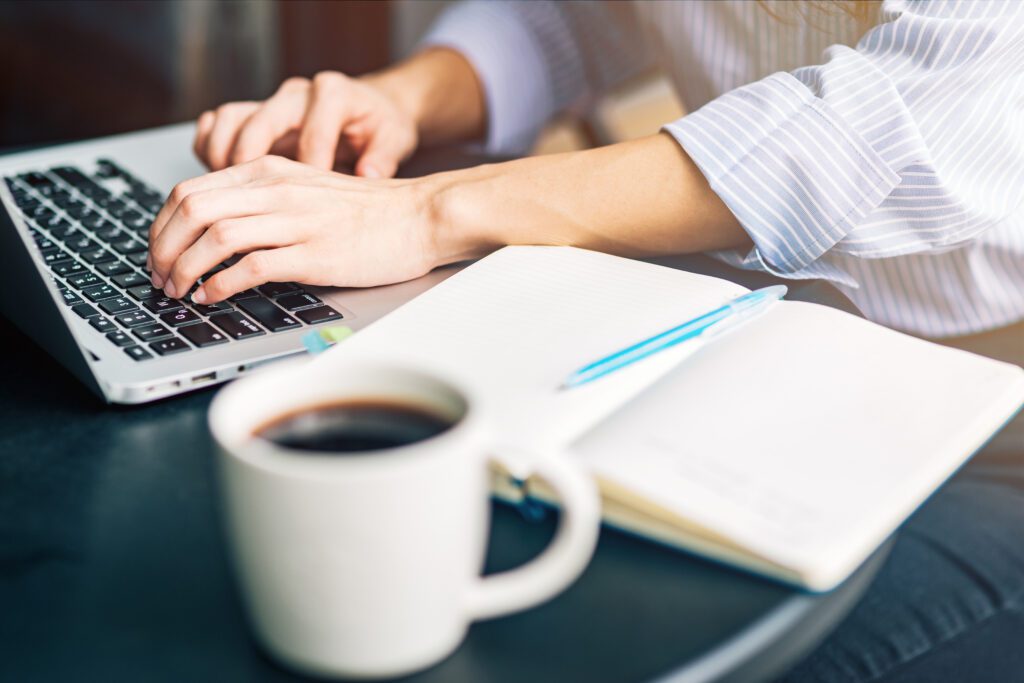 ---
Managing Technical Maintenance
Beyond content updates, there is a second type of website update to consider: technical updates.
Your website's platform and plugins will need to be updated on a regular basis to preserve the security and function of your website. Why? The longer a platform or plugin remains the same, the more likely a hacker may figure out how to exploit some aspect of the code. Staying up-to-date will keep you one step ahead of these risks.
Platform and plugin updates also include new features and optimize performance, so it's worth keeping up from that perspective as well.
You'll also to watch for any issues caused by updates. Rarely will an update cause major site-wide issues, but sometimes updates can break parts of a site or affect the design in some way.
In our websites, we prefer stable, trusted plugins that have been consistent over time, so updates are less of a problem. But even with stable software, you should still be prepared to repair update issues at some point during the life of your site.
There are several different ways to manage site updates, with varying price points:
Run updates manually on your own and pay for repairs if needed
Periodically have your developer run updates at an hourly rate
Pay slightly more for Managed WordPress hosting that automatically runs your updates, and pay for repairs if needed
Make arrangements with your developer for an ongoing update maintenance plan (see our fully managed WordPress plan)
---
Getting Found
Finally, you'll want to factor in marketing for your site. At the very least, you'll want to include your web address on your business cards, print materials, or traditional media ads so that customers can type your domain in and find you directly.
However, a huge number of people use the internet to find products and services, especially among younger generations. Digital marketing can help your business be found on search engines and social media networks, putting your brand in front of a new, wider audience.
We offer several digital marketing services that can increase your visibility on the internet, but it's also not impossible to do your own marketing, if you have the time and patience to learn. There is no one-size-fits all method of marketing your website, but it's essential to implement some form of marketing to ensure your website is seen by the people who need your services.
---
Running a Website is Worth the Commitment
Managing a website does cost time and money, but the benefit to your current and potential clients makes it worth the effort.
However, if the responsibilities of running a website have you feeling overwhelmed, you can always enlist the help of a professional web developer like Zee Creative. Our Billings, Montana based support staff is happy to assist with all your web, hosting, and digital marketing needs.