Most forms of digital marketing focus on drawing more traffic to your site, but if your site visitors often back out and return to the search results, you're wasting the time and money spent on PPC advertising and search engine optimization. If you're seeing this kind of behavior in your web statistics, your website content may need some attention.
The Benefits
The benefits of content creation are three-fold:
Well-written site content keeps users interested and makes a positive impression on potential customers.
Industry-specific, keyword-rich content boosts your search rankings.
And, relevant content can lower bounce rates and reduce ad spending in your PPC campaigns.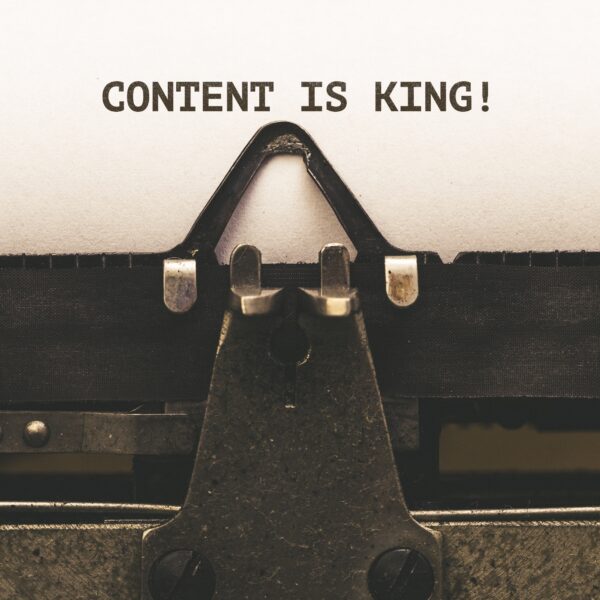 ---
Online marketing strategies have changed dramatically since we opened up shop, but one thing that's stayed constant is the power of content. Regardless of your particular marketing plan, excellent content is a worthwhile investment.
---
This is How We Do It
---
If your site is already well-stocked with content, we can give the current content a face lift by adding keywords where appropriate, adding on to existing content, or editing existing content for smooth reading. But what if you need brand-new content for a new landing page, a freshly redesigned site, or a branding change? Here's how we handle it:
Preliminary Research: We'll research your industry, target keywords, and competitors before we start writing.
Gather Information: We may need some information from you as well. We may ask for information about your company – year started, company history, staff info, mission statements, etc. We may also come to you for clarification of our industry research.
Write: Once we have all the necessary information, we'll create your content. Keywords are added during the writing process, so keyword phrases won't feel forced.
Edit/Approve: Before we add the content to your site, we'll look over content for grammatical errors, awkward wording, or any incorrect information. If you'd prefer to read the content before it goes live on your site, we can send it over for approval as well.
Publish: Finally, we'll publish your new content! After a period of time, search engines will crawl and index your new content and you'll start to see gradual improvements in your organic search rankings.
Ready to take your customer engagement to the next level with a content creation strategy?