It doesn't matter if you're a startup new to the marketplace, or a veteran business in need of a refresh, creating a credible brand is critical to the success of a business. As experienced design experts, Zee Creative can work with existing marketing assets or create a whole new identity while determining the right marketing collateral to effectively express your visual identity.
To learn more about our graphic design + logo design services, contact our Billings, MT team and we'll create your overall branding alignment strategy.
Graphic Design + Your Visual Identity
---
Whether you're a new company, an established company in need of a visual refresh, or just establishing a new service, visually interesting and relevant graphic design helps customers relate to and remember your business.
Our process to establish your visual identity begins with a discovery phase. This includes working directly with our branding experts to take your whole brand story, messaging, positioning, industry trends, and more into account as we create a holistic visual strategy and logo design that helps your business stand out from the competition. The components include:
Logo Usage Guidelines
Brand Colors
Fonts & Typefaces
Iconography & Illustrations
Digital Display Ads
Business Cards
Flyers & Posters
Brochures
Your identity is not any one of these things. It is the combination of these things that shows the world who you are. Elements of your visual identity are combined through graphic design elements to create cohesion between:
Stationary and Signage
Packaging and Product Design
Merchandise and Promotional Materials
Design Elements and Social Media
Collateral for Prospects, Customers, and the Internal Team
Our approach to…
Logo Design and Establishing Your Visual Identity.
---
Creating a visual identity is a personalized process, and as a result many people consider designing their own custom logo. If you have an eye for design and the appropriate software, this can work. However, many business owners find the DIY approach more time-consuming and difficult than expected.
Having a graphic design team that has an in-depth understanding of your company and how you want to market your message in a unique way is vital. Additionally, visual aspects of branding are essential in online marketing campaigns and print marketing.
That's where Zee comes in! Not only do we have the know-how to create awesome logos, but we also take pride in creating a holistic identity that our clients love.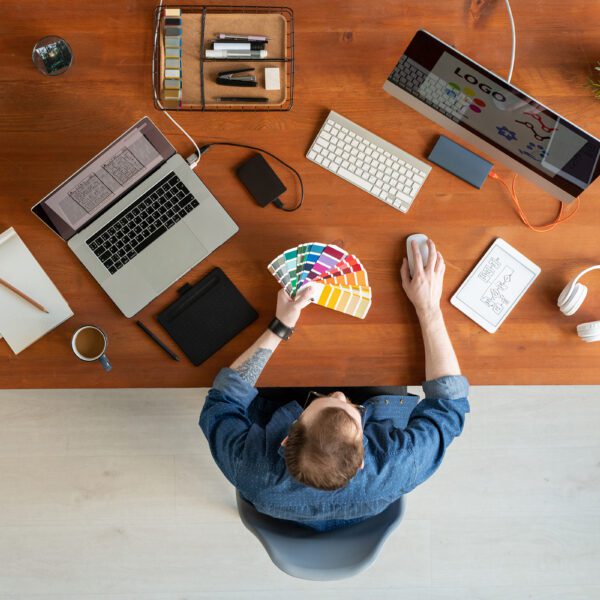 Our process
A Memorable Logo Makes a Difference
---
Here's How the Process Works – We'll give you an opportunity to share your ideas and tell us a bit more about your business. Then we put our expertise to use to develop the following deliverables: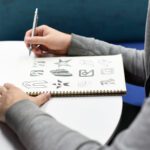 1. Logo Concepts
Our design team will create initial logo concepts and send them to you to review.
You'll let us know which ones stand out to you.
We'll revise the drafts, send them to you, and repeat until we've found your final logo design.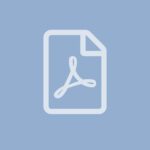 2. Logo Files
Get all the logo files you need for any branding opportunity that comes your way.
We include a set of high-res file types including PNG, AI & PDF.
Black & white, color, and transparent background variations are included as needed.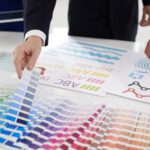 3. Brand Reference
We also include a quick reference guide that includes your new brand colors and font choices.
Use this as a handy reference for keeping your brand messaging consistent across all mediums.
Take it a step further and grow your business with…
Social Media Templates
We can provide ready-to-go versions of your logo for social media. Customize your profile and cover photos for Instagram, Twitter, Facebook, and more! Design perfectly-sized posts and stories to use across platforms.
Business Card Designs
Visually interesting and relevant graphic design helps customers relate to and remember your business. Get the right card, right away. From standard to specialty papers, find the right look for your card.
Style Guides
Need a little more robust set of guidelines for your company's new brand? We can develop a full brand book that delves into proper logo usage. This is perfect for larger companies that want to build a consistent and memorable brand across departments.
Your custom logo + branding will be with you for years to come – let us craft a look that represents your identity & stands the test of time.
Our Work Speaks for Itself
---
Zee Creative, based in Billings, MT, has been in business since 1998, and our graphic designers combined experience exceeds our 2 decades in business. Our past design projects span from boutique retailers to blue collar industries and from trendy to timeless. If you are looking for truly original design, look no further.
We're confident we can create visual materials that will exceed your expectations, but we prefer to let the images speak for themselves. Check out our a few of our favorite graphic design projects below or read our client reviews. If you are rebranding or launching a new visual marketing campaign, contact us!