Interior signs can be used for a range of informational, marketing, or aesthetic purposes. Regardless of the nature of your interior signs, it's important that they are of good quality and coordinate with your storefront signage and other marketing materials.
Bring your brand indoors with wall signs.
Interior signs are an integral part of any business or personal space. If your business has a reception area for clients, or if you operate a store or restaurant, wall signs are an excellent way to carry your branding through your whole location.
Indoor wall signs can be produced in a number of materials and virtually any design. A beautiful branded indoor sign can be a great alternative to traditional wall art as well.
Whatever you choose, it should resonate with your organization, telling a story and conveying the messages you desire. Personalized interior business signs are a bold way to distinguish your company.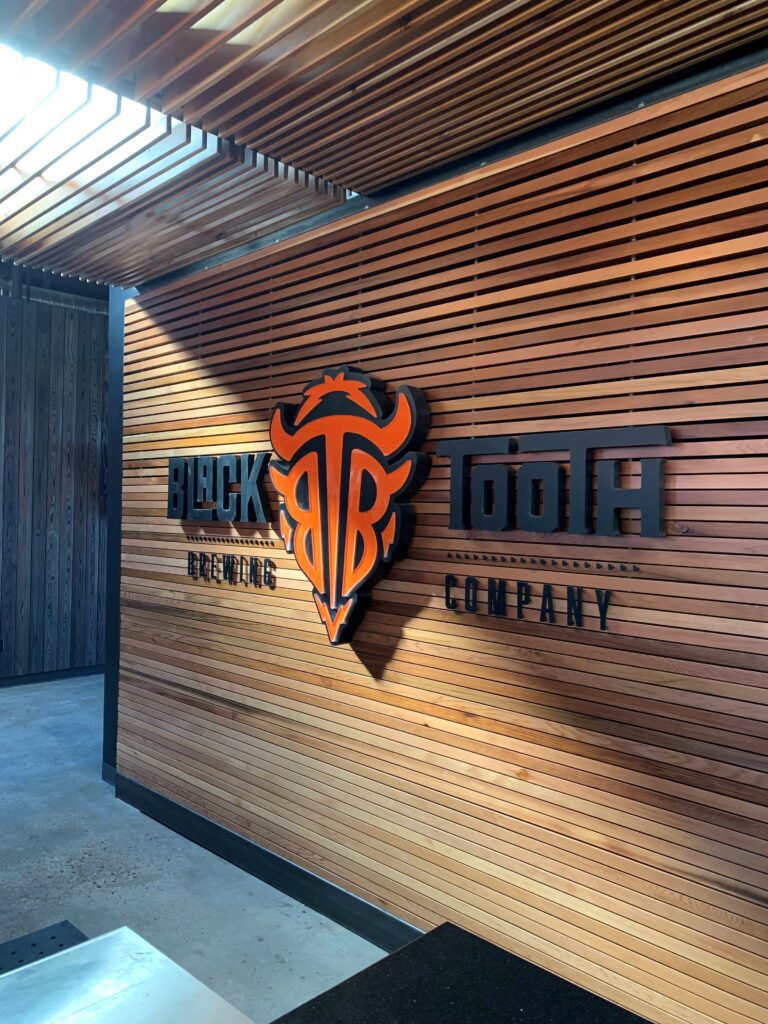 ---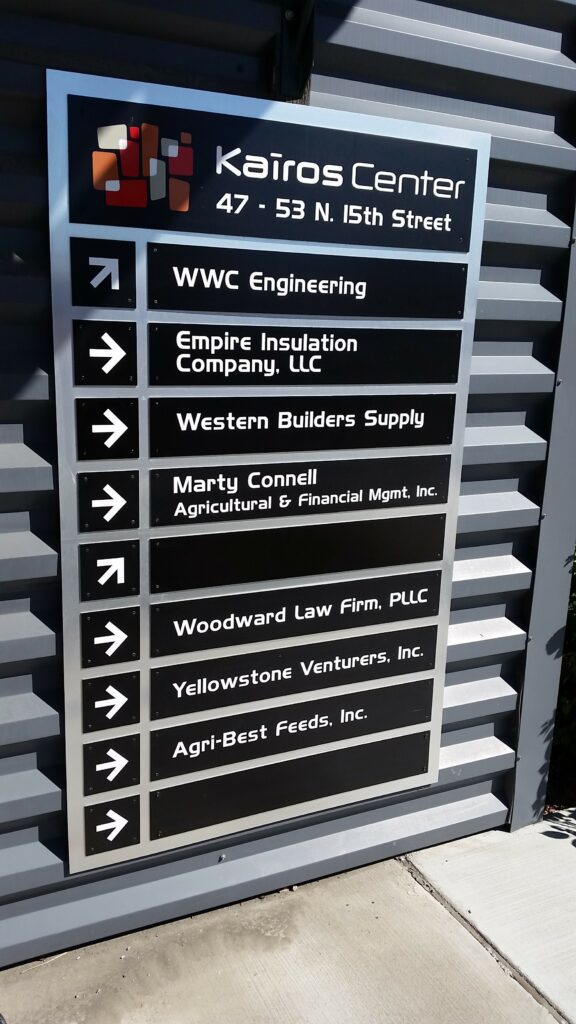 Make navigating a breeze with wayfinding signs.
We think it's safe to say most of us have become disoriented on a large campus or in a sprawling office building at least once. Interior wayfinding signage can prevent your customers, employees, or visitors from having a similar experience at your location.
Directional signage makes navigating trade shows or multi-level office buildings simple. Guiding guests through the halls of a medical practice or interior signage for a hotel directs people from all corners of the world. Zee Creative has the advanced tools and materials to make your space look welcoming and professional.
Common interior wayfinding signage includes building directories, room plaques, and exit signs.
And while all organizations need branding and decoration, there are regulatory interior building signage types that are mandated by law. Most commonly, they must comply with the Americans With Disabilities Act guidelines. Fear not, as we have worked on many ADA compliant signage projects in the past.
Trust our talented crew to design, produce & install signage that adds beauty and functionality to your indoor wall space.
ADA Signage
ADA compliant signage is most common in healthcare facilities, government buildings, and schools, but most interior directional signs should comply with at least some of the guidelines in the Americans with Disabilities Act.
We won't outline all the guidelines here (read more about them in this Wikipedia article), but essentially, the signage must be easy to read both visually and through touch, making the signage accessible to individuals with visual impairments.
ADA signs don't have to be boring, though. Even within the specific guidelines of the ADA, there is plenty of room for interesting materials and unique designs. If you're looking for ADA signs which stand out visually and are tactile, look no further.
We have worked with many clients on small and large scale ADA signage projects in the past and we're confident we can help with your project.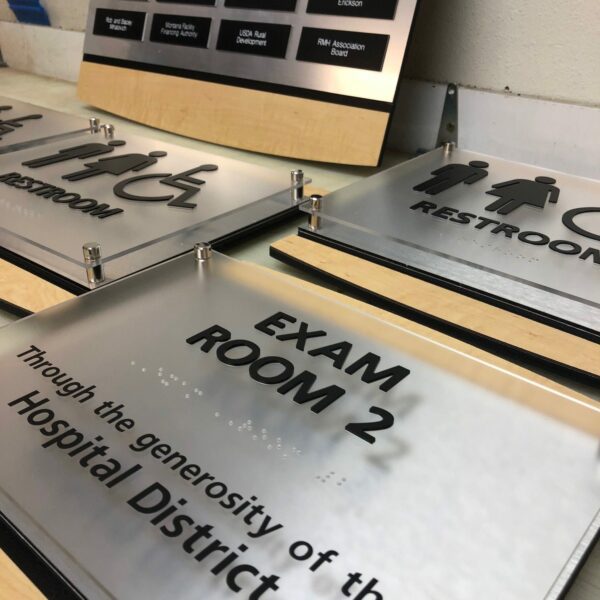 Common ADA Applications
Exam and meeting room signs
Restroom signs
Exit signs
Stairs and elevator signs
Floor and building directories
Sign Problems?
---
We create and repair signs of all kinds too. From indoor signs to outdoor signs; simple to complex, we can diagnose & repair your signage.
Sign Maintenance
After years of steadfast service, your signage can get a bit run down. Colors start to fade, fasteners wear out, electrical components for your sign lighting go bad, and so on. Proper maintenance can stop that wear & tear in its tracks and prevent a costly repair (or total replacement) down the road.
Sign Repair
When your once-stunning signage loses its shine, suffers damage in a storm, or falls off the wall, you might assume the only option is to replace it. While we are always thrilled to take on new projects, sign repair and refurbishment are also within our realm of expertise.
Having trouble with a sign from another vendor? We may be able to help.
Interior Sign Examples
---