become a local leader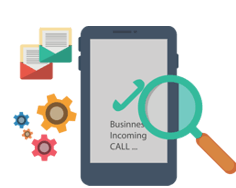 Looking to make new connections within your local community? Standard Search Engine Optimization techniques might not be sufficient – that's where Local SEO comes in.
Major search engines often personalize searches based on the searcher's location. So, to improve your local search rankings, Google and other search engines need as many signals as possible that your business is locally focused.  If your business mostly serves customers in one geographic location, or if you own a chain with locations in several cities, Local SEO may be right for you.
In order to boost your local search rankings and help you connect with customers in your area, we may:
Create and maintain map listings on sites such as Google Places and Bing Local to help potential customers find your physical location.
Submit your business information to local online directories, and ensure consistency across all your listings.
Use citations from local websites and reviews from satisfied customers to emphasize your local presence.
Use insights about your local customers and community to enhance your website and content.
We can create a custom online marketing plan that is specific to your business, industry, and advertising goals. Contact us to start improving your local search visibility.
---
Note: We are certified in search advertising through the Google Partners program. However, our search engine optimization services are neither verified nor endorsed by Google.