invest in increased traffic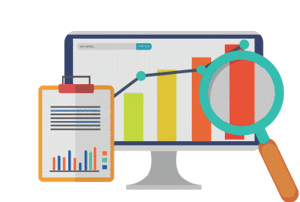 Sometimes getting your name out takes a bit of effort, and Pay Per Click (PPC) advertising can be a valuable investment. PPC advertising maximizes traffic to your site right away with sponsored links that target your ideal audience. We can help you open a new account, audit and improve an existing account, or even manage your campaign for you.
We prefer Google Ads and Bing Ads, but we also work in other networks like Facebook's ad platform – click to learn more about social media marketing.
---
flexible ad campaigns
When you first open your pay-per-click ad account, you'll decide what amount you're willing to pay for ads each month. We will develop one or more campaigns using keywords relevant to your business goals, and track them individually. Then we review the data to determine which keywords and ads are performing best, allowing us to further refine your PPC campaign.
Paid ads can be a highly valuable digital marketing tool because of the extensive data that the ad platform collects about your users and the actions they take on your site. Pay-per-click ads also provide a more immediate effect than organic search optimization, making them great for new launches or a quick solution to search ranking woes. And, you only pay when someone clicks your ad, so you only pay when the ad is working.  Awesome!
Your monthly budget, ads, and keywords can be changed at any time, which means your ad campaign can change and grow with your business. Call or send us a note to discuss whether paid ads are right for your business.
We also recommend Search Engine Optimization (SEO) and/or Local SEO as supplements to paid advertising, as well-optimized landing pages can reduce the costs of your PPC campaigns.
View the Google AdWords Disclosure Notice